You are very welcome, whoever you are, whether you are Christian or not, to take a look at our website and we hope you find it useful.

If you have any comments or queries please feel free to contact us via our contact us page.

Washingborough Methodist Church, Main Road, Washingborough, Lincoln, LN4 1AT

Follow us on Social Media...

Facebook:- @washingboroughmethodistchurch

Instagram:- @washingboroughmethodistchurch



If you are aware that an alarm has gone off on our premises please contact one of the following:
Andrew 01522 790644
Ralph 01522 839251
If you need to contact a minister, for example to arrange a wedding, baptism or

funeral or in relation to other pastoral needs, please contact our

Minister, by phoning Rev. Jennifer Matthews on 01522 217482 or by

emailing at jennifer.matthews@methodist.org.uk
Worship at WMC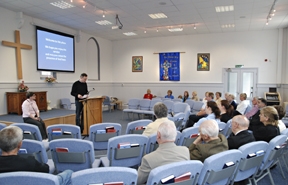 Here is what is planned throughout November and December.
Changes to guidance - a letter from the Chapel Stewards
Although Coronavirus is still about we have eased restrictions now for people coming to services or entering the building. It is left to individuals to make their own decision as to whether they wear a mask or not. There are still hand wash stations about for use of hand gel if you wish to use them. We just ask that people exercise common sense and respect for those around them.
God Bless, Washingborough Methodist Church Stewards.
Please do not hesitate to use any of our contact details (also in the Sheepwash Times) if you would like any more information or are in need of support.
NOVEMBER
Sunday 5th- 10:30am. Worship led by Rev Jennifer Matthews. Holy Communion (WMC)
Sunday 12th-10:30am. Worship led by our worship leadership team (WMC)
Sunday 19th-10:30am.
Worship led by Rev Richard Mottershead
(WMC)
3pm- Prospects Service (WMC)
Sunday 26th - 10:30am. Worship led by Margaret Ford (WMC)
DECEMBER
Sunday 3rd- 10:30am. Worship led by Rev Jennifer Matthews. Holy Communion (WMC)
Sunday 10th-10:30am. Worship-for-all service led by Rev Sandy Osgerby and Ralph Osgerby (WMC)
Sunday 17th-10:30am.
Worship led by Rev David Fidler
(WMC)
3pm- Prospects Service (WMC)
Sunday 24th - 10:30am. Worship led by Rev Jennifer Matthews. Carol Service. (WMC)
Sunday 31st- 10:30am. Worship led by Rev Jennifer Matthews (WMC)
Groups are meeting via on Zoom on Sundays at 6.00 pm, weekly.
These follow a pattern of catch-up, sharing, prayer and reflection. If you are interested please do contact us.
If you are aware of anyone in need, either through loneliness, materially or emotionally please do get in touch. We have people very willing to offer support.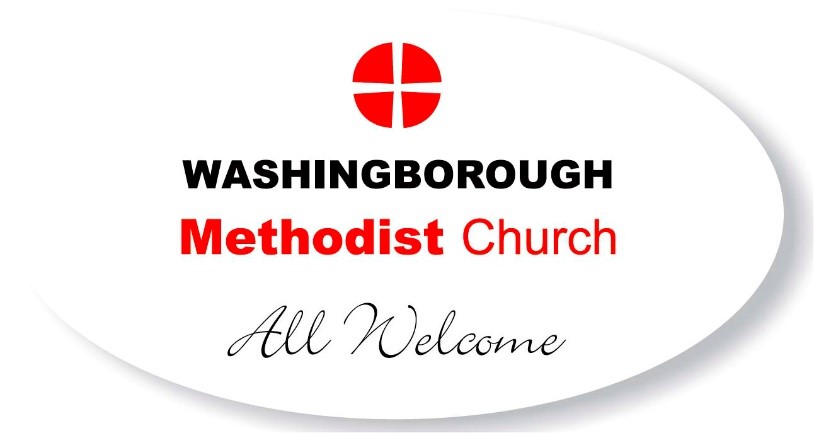 ACCESS AUDIT STATEMENT
DATE: 3rd August 2019
Introduction/Arrival:-
Washingborough Methodist Church's address is 2 Main Road, Washingborough, LN4 1AT. It is situated adjacent to the mini roundabout at the point where Lincoln Road becomes Main Road (when approaching from the Lincoln end of the village).
There is a free car park at the rear of the building – this does not belong to the church and has no specifically reserved disabled spaces. The main entrance to the building is from the pavement on Main Road at the front of the building – this entrance provides easy access for wheelchairs and for those using other walking aids. There is a rear entrance from the car park, but this is approached by steps with handrails. The car park has a largely tarmac surface and a pavement leading to the front of the church – The path slopes upwards from the car park. It is possible to park a car temporarily on the wide pavement outside the front entrance to enable those who would find it difficult to walk up the slope from the car park to be dropped off, but the car would then need to be moved to the car park to prevent obstruction of the pavement.
There is a bus service which runs past the church with a bus stop at about 75 metres, but this is not frequent on a Sunday. Arrival by car or taxi is recommended for those with very limited mobility.
Inside the Building
Once inside the building the chapel, hall and all other rooms are on a single level with easy access to all elements of the building, assistance would be offered where fire doors would need to be held open to allow the passage of a wheelchair.
We have two toilets towards the rear of the building, one of which is equipped for disabled use with raised seating and washing facilities at a suitable height. There is room to turn a wheelchair inside the cubicle and the door to the toilet opens outwards. An emergency alarm pull is situated close to the toilet – which triggers an alarm/light immediately outside the door to alert others that help is needed.
The seating in the chapel is flexibly positioned, the chairs are comfortably upholstered and have lumbar support. A good number of the chairs have fixed arms which enable those with difficulty rising to support themselves to standing. As the chairs are not fixed it is no problem to move them to accommodate wheelchairs.
There are ample standard domestic electrical power sockets for mobility aid charging if this is needed.
There are washable smooth tufted pile carpets in the chapel and entrance areas. There is also carpeting in the Wesley Room where the carpets are of a woven nature but with a short pile. Other areas have laminated flooring.
The chapel is equipped with a sound system consisting of loudspeakers which are embedded in the ceiling. We have a sound control system which enables us to regulate the sound from both microphones, (free standing and mobile), and from the audio-visual system operated in the chapel. A loop system is also in use in the chapel and operated from the control system. There is a keyboard in the chapel and on most occasions a small band (guitars, flute and occasionally viola) and the volume of sound is regulated by the band.
The chapel also has a ceiling mounted projector and wall mounted screen. Words used by the congregation during the service (songs, responses, prayers) are projected in large type and we use background and type colours which have been recommended as helpful to those who find reading black on white difficult. Pictures, film and video are also projected from time to time but to date have not featured flashing lights. If the situation arose where flashing lights would be involved, we would announce that this was a going to happen.
The chapel is also equipped with easily adjustable black out blinds on windows where the sun could affect the visibility on the screen or be uncomfortable for the band or for anyone speaking from the lectern. These are brought into use when the sun is bright.
There is an emergency lighting system which comes into use in the event of a power cut.
In the very unlikely event of a fire, all fire exits are clearly marked with up to date signage using both words and pictures, similarly all areas of the church have signage to indicate directions to the nearest exit and notices indicating how to respond in the event of a fire. In the event of a fire the alarm will sound loudly. A fire assembly point is clearly indicated in the car park. Stewards will ensure that anyone needing extra support in leaving the building will receive appropriate help.
Washingborough Methodist Church takes seriously its safeguarding responsibilities and has a procedure in place to handle any concerns that may be raised. A copy of this is displayed within the church.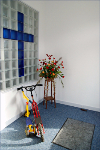 If you are in need, feel unsafe, or you need advice about an urgent situation please contact:
Emergency Services:
999 OR 112
Non Emergency:
101
Adult Social Care:
01522 782155
Childline:
0800 1111
Rev. David Lawton
01522 685226
Methodist District Website, for the Lincolnshire Methodist Safeguarding Officer:
http://www.lincolnshiremethodist.org.uk/?temp-new-window-replacement=true